The operation was acquired by MMG in 2012 and has been in operation since 2007.
With a mine life of 5+ years, the operation produces copper cathode through conventional mining methods.
The copper is mined from an open pit, with ground conditions allowing most areas to be mined without blasting. Once processed through the plant and grinding mill, acid-leaching, solvent extraction and electrowinning is used to plate the copper.
Through a focus on operational excellence, Kinsevere continues to deliver above nameplate capacity of 68,000 – 75,000 tonnes of copper cathode per annum, with production in the past four years being around 80,000 tonnes.
More information about our ore reserves can be found in our Mineral Resources and Ore Reserves report, and in our Quarterly Production Reports.
The operation employs around 3,000 employees and contractors on a fly-in, fly-out basis. Over 99.2% of the employees on site are Congolese nationals, with approximately 11% being female.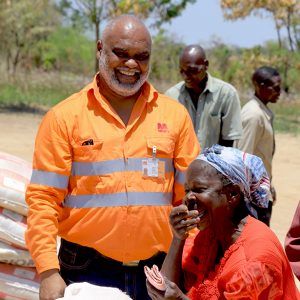 Community Engagement
Kinsevere has a vibrant community development program, which aims to help make real, sustainable improvements to the lives of people in villages surrounding the mine. Key focus areas are identified through community consultation and align with regional priorities.

Current initiatives focus on:
• Supporting agricultural development and increasing food security;
• Achieving measurable improvements in health and education; and
• Establishing self-sustaining local businesses and improving public infrastructure.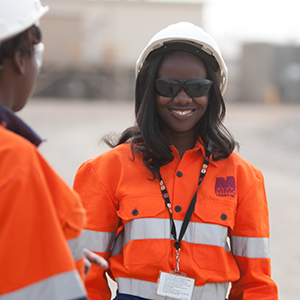 Contacts
Lubumbashi Office
7409 Avenue de la Révolution
Lubumbashi, Katanga

Phone: +243 817 108 143
Email: drc.administration@mmg.com

Email Kinsevere