Rosebery is approximately 300 kilometres north-west of Hobart and 125 kilometres south of Burnie. Rosebery is 100% owned by MMG Limited and has been operating continually for over 85 years, with operations starting in 1936.
Zinc, copper and lead concentrates, as well as gold doré, are produced at Rosebery using mechanised underground mining method followed by crushing, grinding and floatation processes.
Concentrates are then transported by rail to the Port of Burnie where they are shipped in bulk carriers to smelters in Hobart and Port Pirie. Gold doré bars are sold to a refinery in Australia where they are refined into gold bullion.
Annual production at Rosebery is expected to be around 48,000 – 53,000 tonnes of zinc in zinc concentrate. The operation continues to deliver excellent operational performance that saw 2018 deliver record levels for mining, milling, zinc equivalent production and payable metal in product sold.
More information about our ore reserves can be found in our Mineral Resources and Ore Reserves report, and in our Quarterly Production Reports.
The operation employs around 500 employees and contractors on a local residential basis. Approximately 98% of the employees on site are Australian nationals. The majority of Rosebery Mine employees are Tasmanian, with a significant number living on the West Coast.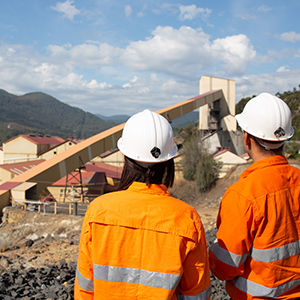 The future of Rosebery
MMG is proud to be part of Rosebery and the rich history of the West Coast. In recent years, we have invested significantly in exploration, and are pleased to have identified the underground ore bodies that will continue Rosebery's legacy for the benefit of a new generation of Tasmanians.

An extended life of mine will mean the protection of regional jobs, and a continued economic contribution to Tasmania and the local region.
Read more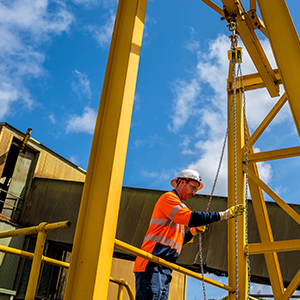 Contacts
MMG Rosebery
PO Box 21
Rosebery, Tasmania, 7470
Australia
Phone +61 03 6473 2222

MMG Rosebery Community Information Centre
Arthur Street (opposite BP)
Rosebery, Tasmania, 7470
Phone: 1800 ROS MMG (1800 767 664)
Email: ROSCommunity@mmg.com
Opening hours:
- Tuesday: 10am to 2pm
- Wednesday: 2pm to 5.30pm
- Thursday: 8am to 11am